All New LustKillers Swag!...
For the First time,
8 tracks from the ever elusive
BLACK SUGAR SESSIONS are now available on one CD / LP / MP3 !!
(Compliments of Nicotine Records / Tornado Ride Records / Royal Crowne Records)

If you haven't yet...
Read The Story and hear samples in Real Audio & MP3 formats at the MUSIC page.

Buy Direct from ITUNES

or
PAYPAL thelustkillers@gmail.com
CD / LP $10 +shipping US $5 / world $10

NOTE : 8 songs from The LustKillers "Black Sugar Sessions" at Itunes Compliments of Royal Crowne Records
Buy Direct from ITUNES ..

T-SHIRTS are BACK and Obviously BLACK

PAYPAL thelustkillers@gmail.com
$15 Each Shirt + shipping - US $5 / World $10

Available in Mens & Womens Styles

Please Specify Size When Ordering

LK - Bad Habit - Nun Shirt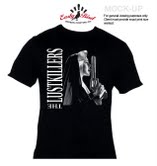 LK - New Blade Shirt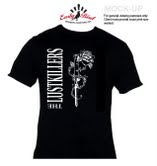 or

LUSTKILLERS "Sharon Tour Design"...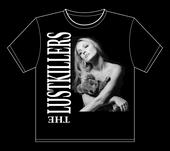 PLEASE BE SURE TO SPECIFY SIZE and DESIGN
and Include full Mailing Address!

PAYPAL PREFERRED
Still want something...?
TheLustKillers@gmail.com