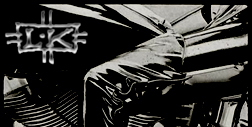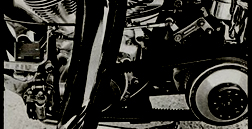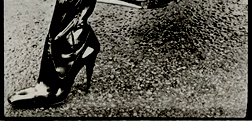 lustkillers (lust-killers) n. , pl. 1. a band of rogue rock n roll mercenaries preaching the BlankGeneration/PostPunk gospel.

The LustKillers feature Reformed Lords Of The New Church frontman and
Black Halos guitarist, Adam Becvare.

A contributing member in other such notable acts as The Heartdrops (NYC), and American Heartbreak (SF), Becvare has lived and died across North America to tour the earth, all the while revisiting the self indulgence of his own band
THE LUSTKILLERS.

In SAN FRANCISCO August 2001,
The LustKillers played their first 2 shows at BOTTOM OF THE HILL within 4 days of each other headlining their 3rd show at THE PARADISE on a Saturday 10 days later.
...All of which were extremely well received.
In January of 2002, The LUSTKILLERS headlined the Re-Opening of notorious STINKY's PEEP SHOW at JUSTICE LEAGUE as well as hosting the World Famous INCREDIBLY STRANGE WRESTLING later that March.
By Saturday June 1, THE LUSTKILLERS headlined Boz Scagg's SLIM's|

Immediate interest followed in San Franciso spawning a series of recordings known as the Black Sugar Sessions.

The subsequent Release of these demos in June '08 by Nicotine Records established The LustKillers as a International touring act.

HAVE LUST, WILL TRAVEL.
The LustKillers.
Not afraid to get serious.
Not afraid of fun.
And not afraid of serious fun.




Have Lust, Will Travel...
- MAY 1, 2012 A.D.

June 29 - Chicago, Il @ LiveWire Lounge
July 30 - Chicago, Il @ DoubleDoor
Aug 7 - Chicago,Il @ Cobra Lounge
...with Michale Graves of MISFITS
Aug 10 - Milwaukee, WI @ Quarters
Aug 17 - Chicago, IL @ Brauerhaus

JUNE 15 - Chicago, Il @ Ultra Lounge
with THE FIGGS, VanBurenBoys, The Cry

Hello Friends, 2012 Begins! - Happy New Year

The LustKillers are now Confirming for February 2012.
After a year hiatus from electricity on their 10,000 mile unplugged tour,
The LustKillers plug it in February 2012 with a 4000 mile US Tour to warm up their upcoming release "That Which Does Not Kill Us..." on Royal Crowne Records.
The first single, "Revenge" will be available in a limited edition CD Single on tour only.

"The LustKillers play a '77 Rock n Roll genre crossing into the nYc blank generation sound with postpunk tendencies."
In 2003, frontman, Adam Becvare, was recruited by founding member, Brian James (the Damned), to replace late legendary punk Stiv Bators in Lords of the New Church.
Becvare was next enlisted by Vancouver's monochrome glam-punks, The Black Halos, for two albums with legendary producer, Jack Endino (Nirvana, Soundgarden, Mudhoney)

His LustKillers' February Tour runs from Chicago to California and back and sees the addition of bassman Mike Cortichiato from Chicago's very own Van Buren Boys.

For Booking & all Press Inquiries Reply ASAP :

Mike Adamany/Foot2Face Productions

Mike@foot2face.com

-Don't Miss The LustKillers February Tour-

Feb 3 - Rockford, IL @ Kryptonite Bar

Feb 4 - Chicago, IL @ Reggie's Joint - 2105 S. State St

Feb 9 - Milwaukee, WI @ Garibaldis

Feb 10 - St. Louis, MO @ Fubar

Feb 11 - Oklahoma City, OK @ Blue Note

Feb 12 - TBA, TX

Feb 13 - TBA, TX

Feb 14 - Austin, TX @ Legendary White Swan

Feb 15 - Cottonwood, AZ - possible acoustic set at KKate's- Bry W. & Adam

Feb 16 - Cottonwood, AZ @ Kactus Kates

Feb 17 - Mesa, AZ @ Hollywood Alley

Feb 18 - San Bernardino, CA @ Marquis

Feb 19 - San Diego, CA @ Bar Pink

Feb 21 - Long Beach, CA @ DiPiazza's

Feb 22 - Las Vegas, NV @ Zia InStore - acoustic set

Feb 22 - Las Vegas, NV @ The Griffin

Feb 24 - Flagstaff, AZ @ Hotel Monte Vista

Feb 25 - TBA, TX

Feb 26 - Tulsa, OK @ SoundPony

Feb 27 - Kansas City, MO @ Dave's Uptown Rambler

Feb 28 - Chicago, IL Homecoming Party @ Debonair

http://www.lustkillers.com/ http://www.reverbnation.com/thelustkillers http://www.myspace.com/lustkiller

s




See You Then

"Lust & Daggers Acoustic Tour"


Listen at http://www.myspace.com/lustkillerltd

Oct 2 - ROCKFORD,IL @ Krytponite Bar
Oct 24 - CHICAGO, IL @ Simon's Tavern
Nov 2 - DUBUQUE, IA @ Monks Kaffe
Nov 3 - OMAHA, NE @ Louis' Bar & Grill
Nov 4 - LINCOLN, NE @ Knickerbockers
Nov 5 - WICHITA, KS @ Naked City
Nov 6 - DENVER, CO @ Lions Liar
Nov 7 - DENVER, CO @ TBD
Nov 8 - BOISE, ID @ The Shredder
Nov 9 - PORTLAND, OR @ Alberta St Pub
Nov 10 - TACOMA, WA @ Hell's Kitchen
Nov 11- SEATTLE, WA @ The Central
Nov 13 - MEDFORD, OR @ Johnny's Rockin Diner
Nov 14 - SAN FRANCISCO, CA @ The Knockout
Nov 15 - EMERYVILLE, CA @ E-ville FoodCourt
(High Noon Show)
Nov 15 - LA, CA @ Life on Wilshire / JJ Song Salon - TBC
Nov 16 - LA, CA @ The Mint
Nov 17 - LAS VEGAS, NV @ The Griffin
Nov 18 - LOS ANGELES, CA @ Redwood Bar
Nov 19 - HUNTINGTON BEACH, CA @ Blue Cafe
Nov 20 - PHOENIX, CA @ Carly's Bistro
Nov 21 - MESA, AZ @ Hollywood Alley -ELECTRIC SET
Nov 22 - TEMPE, AZ @ TBD
Nov 23 - PHOENIX, AZ @ Mykel Sane's Asylum
Nov 24 - MIA, AZ
Nov 25 - SCOTTSDALE, AZ @ Mum's
Nov 26 - SCOTTSDALE, AZ @ Wok Star / Chop Wok - TBC
Nov 27 - EL PASO, NM -@TBD
Nov 28 - AUSTIN, TX @ Headhunters
Nov 29 - BRYAN, TX @ Available TBD
Nov 30 - MEMPHIS, TN @ Rendezvous BBQ

CONTACT: thelustkillers@gmail.com
We Don't Do Weddings, We Do Divorces


SEPT 2010
Sept 4 - NYC, NY Central Park Virgo Party
Sept 5 - NYC, NY Three of Cups

AUGUST 2010
Aug 27- CHICAGO @ thehumans Art Gallery
Aug 29- CHICAGO @ Honky Tonk Bar
JULY 2010
July 15 - MADISON, WI @ Club Inferno
July 16 - ROCKFORD, IL @ Kryptonite EARLY SHOW
July 17 - CHICAGO, IL @ Underground Lounge
July 18 - S. BARRINGTON, IL @ Penny Rd EARLY SHOW
July 19 - LAFAYETTE, IN @ The Muse w/The Enders
July 20 - CINCINNATI, OH @ The Comet
July 21 - ERIE, PA @ The Crooked I
July 22 - ROCHESTER, NY @ Montage Music Hall
(all ages)
July 23 - RUTLAND, VT @ Flipside Skatepark (ALL AGES)
July 24 - BOSTON, MA @ All Asia EARLY SHOW - 1pm
(All Ages)
July 25 - WORCESTER, MA @ Ralph's Diner
July 27 - BROOKLYN, NY @ Trash Bar
July 28 - NY, NY @ The Delancey *Free BBQ & Burlesque!*
July 29 - BALTIMORE, MD @ Side Bar TBC
July 30 - PHILADELPHIA, PA @ The Khyber
July 31 - CLEVELAND, OH @ Spitfire Saloon w/TBC
Aug 1 - DAYTON, OH @ South Park Tavern


Contact thelustkillers@gmail.com

US/CANADIAN TOUR

FEB 2010
Feb 26 - ROCKFORD, IL @ Kryptonite Bar
w/ LAST VEGAS & MOB of 3
Feb 27 - CHICAGO, IL @ Reggie's Rock Club
w/ SUPERSUCKERS

MAR 2010
Mar 1 - ST. LOUIS, MO @ Cicero's
Mar 2 - OKLAHOMA CITY, OK @ The Conservatory
Mar 3 - AUSTIN, TX @ Headhunters (TBC)
Mar 4 -
Mar 5 - PRESCOTT, AZ @ Sundance's Place
Mar 6 - SCOTTSDALE, AZ @ Rogue Bar w/Labor Party
Mar 7 - ARIZONA @ International Pop Festival
Mar 9 - TUCSON, AZ @ Main Street Billiards
Mar 10 - SAN DIEGO, CA @ Bar Pink
Mar 11 - LONG BEACH, CA @ The Blue Cafe w/Blessings
Mar 12 - ROSEMEAD (LOS ANGELES), CA @ Spike's Bar
w/LORDS OF ALTAMONT
Mar 13 - SAN FRANCISCO, CA @ Grant and Green Saloon
Mar 14 - The Mission in SAN FRANCISCO, CA @ TBA
Mar 15 - SACRAMENTO, CA @ 16th St. Cafe (TBC)
Mar 16 - REDDING, CA @ Downtown Eatery and Libations
Mar 17 - PORTLAND, OR @ East End
w/ LORDY LORDS
Mar 18 - SEATTLE, WA @ The Funhouse
w/ GREATEST HITS
Mar 19 - TACOMA, WA @ Hell's Kitchen
w/ JACK ENDINO's KANDI CODED


-CANADA-
Mar 20 - VANCOUVER, BC @ The Biltmore
Mar 21 - KAMLOOPS, B.C @ (TBA)
Mar 23 - WAINWRIGHT, AB @ Pockets '96
Mar 24 - EDMONTON, AB @ New City
Mar 25 - CANMORE, AB @ Canmore Hotel
Mar 26 - CALGARY, AB @ Dickens
Mar 27 - SASKATOON, SK @ Walkers
Mar 28 - REGINA, SK @ the Exchange
Mar 29 - WINNIPEG, MB (TBA)

-US-
Mar 30 - FARGO, ND @ The Nestor Tavern
Mar 31 - MINNEAPOLIS, MN @ The Star Bar

APR 2010
Apr 1 - LA CROSSE/EAU CLAIRE, WI (TBA)
Apr 2 - MADISON, WI (TBA)
Apr 3 - Available to MILWAUKEE, WI
Apr 4 - CHICAGO, IL @ HOMECOMING at LIARS CLUB

For Booking -Contact
MIke Adamany / Foot2Face Productions
Mike@Foot2Face.com

LustKillers Previous BlindDates
2009...

NOV 2009
Nov 20 - RKFD, IL @ Kryptonite Bar
Nov 18 - CHICAGO, IL @ Underground Lounge

JUNE 2009
Jun 20 - CHICAGO, IL@ Bottom Lounge
Jun 14 - MESA, AZ @ Hollywood Alley
Jun 13 - COTTONWOOD, AZ @ Kactus Kate's
Jun 12 - ROSEMEAD, CA @ Spike's Bar
Jun 11 - SAN DIEGO, CA @ Bar Pink
Jun 10 - LAS VEGAS, NV @ Double Down Saloon
Jun 8 - HOLLYWOOD, CA - Live Webcast
Jun 7 - SAN FRANCISCO, CA @ The Knockout
Jun 6 - SAN FRANCISCO, CA @ Grant & Green Saloon
Jun 5 - HUNTINGTON BEACH, CA @ Blue Cafe
Jun 4 -TEMPE, AZ @ Jugheads
MAY 2009 - EUROPE
May 10 - MADRID, SPAIN @ Gruta 77
May 9 - BURGOS, SPAIN @ Estudio 27
May 8 - VALENCIA, SPAIN @ Sala Durango
May 7 - ORIHUELA, SPAIN - La Gramola
May 5 - BARCELONA, SPAIN @ Estraperlo Club
May 4 - TORINO, ITALY @ Manhattan
May 3 - MODENA, ITALY @ Mr Off
May 2 - SIENA (COLLE VALDELSA), ITALY @ Sonar
May 1 - MILANO, ITALY @ KM33
APRIL 2009 - EUROPE
Apr 30 – VICENZA, ITALY @ Sabotage Bar
Apr 29 - CLERMONT FERRAND, FRANCE @ Rat Pack
Apr 28 - VALENCE, FRANCE @ Mistral Palace
Apr 27 – ST. ETIENNE, FRANCE @ T-bird lounge
Apr 26 – GENEVA, SWITZERLAND @ L'Usine
Apr 25 – BESANÇON, FRANCE @ Passagers du Zinc
Apr 24 – MONTBELIARD, FRANCE @ Route 66
Apr 23 - SELESTAT, FRANCE @ le Tigre
Apr 22 – TUBINGEN, GERMANY @ Epplehaus
Apr 19 – COBURG, GERMANY @ Bei Adam
Apr 18 – ANTWERP, BELGIUM @ Bar Mondial
Apr 17– BERLIN, GERMANY @ Wild at Heart
APRIL 2009
Apr 12 - BOSTON, MA @ All Asia Cafe
Apr 11 - BALTIMORE, MD @ Sidebar
Apr 10 - LONG BRANCH NJ @ Brighton Bar
Apr 9 - NEW YORK, NY @ Bar 9
Apr 8 - HOBOKEN, NJ @Maxwell's
JANUARY 2009
Jan 31 - SCOTTSDALE, AZ @ Wok Star
Jan 30 - ROSEMEAD, CA @ Spikes
Jan 29 - HUNTINGTON BEACH, CA @ Blue Cafe
Jan 28 – TEMPE, AZ @ Stray Cat Bar and Grill
Jan 27 - SCOTTSDALE, AZ @ Guitar Center
Jan 24 - COTTONWOOD, AZ @ Kactus Kate's
Jan 23 - MESA, AZ @ Hollywood Alley

2008...
Oct 4 - SACRAMENTO, CA @ Distillery
Oct 2 - SAN JOSE, CA @ Caravan
Oct 1 - SANTA CRUZ, CA @ Blue Lagoon
Sep 27 - OAKLAND, CA @ Stork Club
Sep 26 - SAN FRANCISCO, CA @ Grant & Green
Aug 31 - CHICAGO, IL @ Liars Club
Jun 29 - CHICAGO, IL @ Liars Club
Jun 28 – CINCINNATI, OH @Blue Rock Tavern
Jun 27 - BROOKLYN, NY @ Hanks Saloon
Jun 26 - BROOKLYN, NY @ Don Pedro's
Jun 25 – PHILADELPHIA, PA @ JC Dobb's
Jun 24 - ROCHESTER, NY @ The Bug Jar
Jun 23 - BUFFALO, NY @ Merlin's
Jun 22 - Cleveland, OH @ Now That's Class
Jun 20 - ROCKFORD, IL @ Kryptonite
Feb 15 - CHICAGO, IL @ Cobra Lounge
Feb 4 - CHICAGO, IL @ Liars Club
2007...
Dec 2 – OAKLAND, CA @ Stork Club
Dec 1 - WOODLAND, CA @ The Stagg
Nov 30 - SAN FRANCISCO, CA @ Grant & Green
Nov 28 - SAN FRANCISCO, CA @ Thee Parkside
2006...
Sep 2 – CHICAGO, IL @ Double Door Lounge
2004...
Aug 1 – OAKLAND, CA @ Stork Club
Jul 31 – SAN FRANCISCO, CA @ Lost & Found Saloon
Jul 29 - SAN FRANCISCO, CA @ Slim's
Jul 27 - SAN FRANCISCO, CA - KUSF 90.3fm Interview
Jun 3 - SAN FRANCISCO, CA @ Force of Habit
May 30 - SAN FRANCISCO, CA @ Milk Bar
May 29 – SAN FRANCISCO, CA @ Lost & Found Saloon
May 27 –OAKLAND, CA @ Stork Club
May 26 - SAN FRANCISCO, CA @ Thee Parkside
May 25 - SAN FRANCISCO, CA - KUSF 90.3fm Interview
Feb 22 – CHICAGO, IL @ Double Door Lounge
2003...
Mar 7 - SAN FRANCISCO, CA - Rocker Showcase
Jan 13 - SAN FRANCISCO, CA @ Slim's
(Adrian Cote Benefit R.I.P.)
2002...
Dec 6 – OAKLAND, CA @ Imusicast.com
Nov 22 – SAN FRANCISCO, CA @ The Pound
Nov 13 – SAN FRANCISCO, CA @ 330 Ritch St
Nov 2 - ALAMEDA, CA @ Rooster's
Sep 13 - SONORA, CA @ The Lodge
Aug 29 - SAN FRANCISCO, CA @ The Pound
Aug 3 - SAN FRANCISCO, CA @ CW Saloon
Jul 26 – OAKLAND, CA @ VulcanRadio.com
Jul 20 - SAN FRANCISCO, CA @ Thee Parkside Bar
Jul 19 – OAKLAND, CA @ VulcanRadio.com
Jun 1 - SAN FRANCISCO, CA @ Slim's
May 3 – OAKLAND, CA @ VulcanRadio.com
Apr 13 - SAN FRANCISCO, CA @ The Pound
Apr 6 - SAN FRANCISCO, CA @ Thee Parkside
Mar 14 - SAN FRANCISCO, CA @ Incredibly Strange Wrestling
Jan 19 - SAN FRANCISCO, CA @ The Pound
Jan 15 - SAN FRANCISCO, CA @ Voodoo Lounge
Jan 10 – SAN FRANCISCO, CA @ Stinky's @ Justice League
2001...
Sep 8 - SAN FRANCISCO, CA @ Paradise Lounge
Aug 28 - SAN FRANCISCO, CA @ Bottom of the Hill
Aug 24 – SAN FRANCISCO, CA @ Bottom of the Hill
One by one young women vanished without a trace.
Pretty Jackie disappeared while trying to make a living selling encyclopedias door to door. Lovely college girl Maria never completed her two-hour drive home on the freeway. Beautiful pre-med student Ann failed to show up for a lunch date with her mother. Stunningly attractive Susan dropped out of sight while her boyfriend waited and worried for hours.
By then the pattern was clear. A massive search was under way, but no one suspected how ghastly these crimes were and that the sadistic monsters would turn out to be...
THE LUSTKILLERS